Your Source for Turboprop Sales and Services
Top of the Props
At Skysource International we meet all your aircraft requirements. Known for our global aircraft sales, we also provide access to long term leasing, quality and tested maintenance and repairs, and aircraft refurbishment.
Our client relationships are built on peace of mind, integrity, and confidence in a job well done.
Aircraft Sales
At Skysource International, we want to ensure that you leave with a feeling of satisfaction, and have peace of mind with your aircraft investment.
Get in touch
We'd love to match you with your perfect aircraft, let's talk.
Leasing Options
With our ability to connect you to the international market, we guarantee that we will get you into an aircraft that is right for you and your mission.
THE TURBOPROP LEASING EXPERTS
Take advantage of our vast experience in aircraft by talking to us about your long term leasing needs. Our fleet of aircraft can be used in difficult to reach areas or locations with short or unpaved landing strips.
Aircraft Refurbishment
With our global reputation for quality and attention to detail, our expert team can advise you on all aspects of the aesthetic and technical refurbishment process – from start to finish, and nose-to-tail.
QUALITY, COMFORT & PERFECTION
We specialize in scheduled inspections, maintenance, and airframe- and sheet metal repairs. Whether minor or major, structural or component – we will maintain and restore your turboprops' airworthiness.
Maintenance & Repairs
We provide quality and tested maintenance and repairs to your turboprop.
Quality is our Passion
We specialize in scheduled inspections, airframe repairs, and non-destructive testing. Chat to us about your aircraft maintenance or repair needs.
View the Skysource Inventory
With over 25-years of sales experience, Skysource International strives to meet and exceed all of your aircraft requirements and expectations. We have a passion for Aviation that runs three generations deep, and this drives us to continually provide the highest standard of Aviation expertize. Our ability to connect you to the international market guarantees that we get you into the aircraft that is right for you.
About Us
Skysource International is owned by Luke and Chani Overstreet, who have been married for 26-years. Luke has over 20-years of industry experience; translating to a high degree of expertize in domestic and international purchasing and sales.
Skysource International's headquarter is in Bozeman, Montana with maintenance facilities in Billings, Montana and Johannesburg, South Africa.
Meet The Skysource International Team
Individual commitment to a group effort – that is what makes a team work.
Always Remember
"To most people, the sky is the limit. To those who love aviation, the sky is home."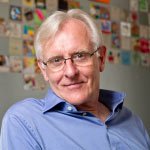 "The highest art form of all is a human being in control of himself and his airplane in flight, urging the spirit of a machine to match his own."
Our Footprint
Skysource International has its headquarters based at Billings Logan International Airport, Montana, USA; and has a Maintenance and Repair Organization (AMO) as well as a separate Aircraft Refurbishment Facility located at Lanseria International Airport in Johannesburg, South Africa.
Whether for business or personal, we match your needs with a reliable aircraft. Our goal is to maximize efficiency, while minimizing your expenses.
Only takes a few seconds!